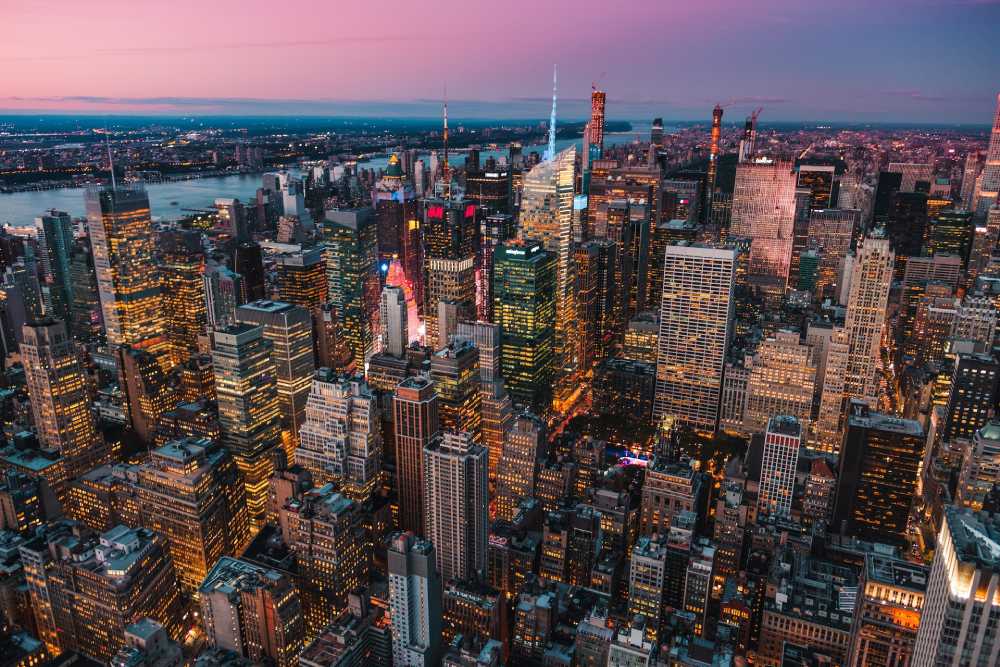 Top law firms, and top lawyers, flock to NYC because the Big Apple is a center of international commerce. New York has the highest number of lawyers per capita in the country.
A list of the top ten NYC law firms is like a list of the top ten shortstops in baseball. Admittedly, the list is subjective. That being said, here's our list.
Skadden Arps Slate Meagher & Flom LLP
One of the biggest and prominent law firms in NYC, as well as the world, mostly focuses on corporate law, specifically mergers and acquisitions, as well as regulatory matters. The firm's 1,700 lawyers, many of whom work in New York City, also work in litigation.
In May 2023, Skadden Arps made headlines with its aggressive back-to-the-office mandate. Skadden Arps, like many other large law firms, often requires associate lawyers to work very long hours.
Simpson Thacher & Bartlett LLP
This firm began with three lawyers, the original Simpson, Thatcher, and Bartlett, in 1884. The trio collected a $50 retainer from their first client. Today, the firm has over 1,000 lawyers and earns over $2 billion a year.
Like most other firms on this top ten list, Simpson Thacther mostly represents large financial institutions, corporations, and private equity firms in matters like leveraged buyouts, IPOs, high-value transactions, and corporate restructurings
Davis Polk & Wardwell LLP
21-year-old Francis Bangs opened what eventually became Davis Polk in 1849. After the 2008 financial crisis, the firm shifted much of its focus to financial regulatory matters. More recently, in November 2023, the firm's luminaries co-signed a letter condemning anti-Semitism at college campuses, as the war between Gaza and Israel escalated.
Wachtell Lipton Rosen & Katz
One of the smallest law firms on our NYC top ten list is one of the most preeminent firms in the city. The firm's lawyers both sides of mergers and acquisitions. In the 1990s, Watchtell Lipton was known as the country's hardest law firm to get a job in. U.S. News ranked the firm atop its rankings lists several times in the 2000s.
Weil Gotshal & Manges LLP
Many of the 1,200 lawyers at Weil Gotshal focus on corporate bankruptcies and restructurings. The firm also handles M&A, complex litigation, private equity, and antitrust matters.
Incidentally, we've mentioned the number of attorneys at these firms several times. Weil Gotshal and other large law firms often have at least three times as many paralegals and other professional or paraprofessional staff members on their teams.
Kirkland & Ellis LLP
This global law firm has a very strong presence in New York City. Corporate law is the bread and butter at Kirkland & Ellis. Like many other firms on this list, Kirkland & Ellis has a strong corporate practice, advising clients on private equity, capital markets, M&A, and restructuring matters
Quinn Emanuel Urquhart & Sullivan
The litigation firm famous for its casual dress code was the first AmLaw Top 100 firm with a female partner. The firm has grown significantly since its 1986 founding, mostly on the strength of intellectual property litigation. QE lawyers recently took on Facebook and obtained a multi-million dollar settlement.
Latham & Watkins LLP
This law firm is a little more diverse than some other top ten NYC law firms. Its lawyers focus on finance, litigation, corporate law, and intellectual property.
Akin Gump Strauss Hauer & Feld LLP
Akin Gump's largest footprints are in Texas, where the firm was founded in 1945, and in the District of Columbia, where it spearheads lobbying efforts. Many of its lawyers were front and center during the Donald Trump impeachment proceedings. Still, many of the firm's 1,000 lawyers work in its New York City office.
The firm's lawyers feel at home in New York City because NYC, like Akin Gump, has a long and sometimes controversial political history. NYC was the birthplace of "machine" politics, a system that relies more on political affiliation than personal qualities.
Sullivan & Cromwell LLP
This firm, which was founded in 1879, handled Ford Motor Company's initial public offering in 1956. It was also one of the first U.S. law firms to open a foreign office (Paris, 1911). John Dulles and Arthur Dean, two prominent early Cold War figures, were former Sullivan lawyers.
Today, the firm advises clients on a wide range of matters, including securities offerings, banking and finance, mergers and acquisitions, and complex litigation. Because of its history, Sullivan & Cromwell is well-known for its expertise in intricate, cross-border transactions, as well as its prowess in regulatory matters.
Very few firms have the ability to represent large multinational clients, and our top ten NYC firms are among the few that have what it takes.